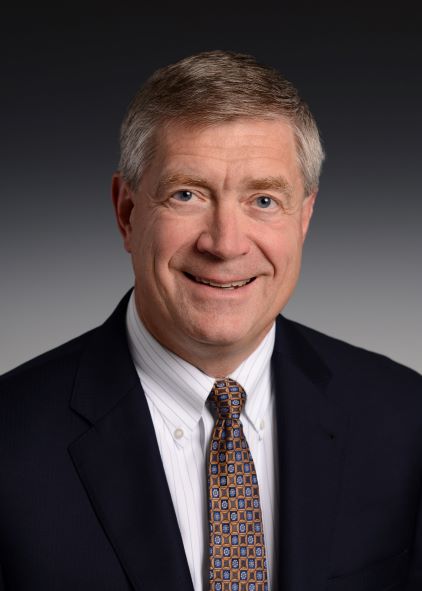 Ralph Griffith, President
Ralph Griffith has extensive experience in investment banking, corporate banking, real estate development, international recovery management, and government agency program management. This experience has led MAG Ventures' parent company, Value Recovery Group, through complex transactions in project finance, ramping-up new government programs, real estate project management, international projects, and public-private partnership structures. He is also CEO of Global Recovery Group, LLC, an affiliated company of MidAmerican Global Ventures, which has 15 years of experience in international recovery management having conducted recovery work in over 120 countries and litigation management in over 50 countries. He is well positioned to conduct business with local, state, federal, or international government agencies and private sector firms.
His career began in corporate banking with BancOhio, Huntington National Bank, and Ameritrust, specializing in financial analysis, underwriting, and credit management over 14 years. For the next 12 years, he was Principal in an investment banking firm engaged with clients in obtaining financing, restructuring businesses, M & A transactions, company valuations, and strategic planning. Mr. Griffith was also a Principal in OhioAngels.com, introducing early-stage technology companies to pre-qualified private investors to access capital, in compliance with state and federal corporate securities laws. He has also served as a Receiver in Ohio.
Since joining Value Recovery Group, Inc. (VRG) in 2004, parent company to MidAmerican Global Ventures, Mr. Griffith has served as Senior Asset Manager, SVP Finance, Chief Operating Officer, and currently as CEO and President. His contributions have led to growth of VRG's businesses in international recovery and advisory services, Federal and state contracting, project management, and real estate development. Additionally, VRG has completed four acquisitions in the last five years to expand its services and collections offerings.
Mr. Griffith was appointed by the Governor of Ohio to serve as a Board member of the Ohio Housing Finance Agency (OHFA), is a member of Rotary International, and is Vice Chair of a church foundation.
He earned his MBA from Keller Graduate School of Management in Chicago and has a B.A. in economics and history from Ohio Wesleyan University. 
Jeff Sniderman, Chief Legal Counsel

Jeffery Sniderman serves as Senior Vice President and General Counsel for Value Recovery Group (VRG), and as Partner for its captive counsel law firm, Fromm Law Group, LLC (FLG).
Mr. Sniderman oversees the legal affairs of, and provides counsel to VRG and its family of companies, including Value Recovery Holding, LLC, US Railcar Company, LLC, and Depot Golf Center, LLC.  Mr. Sniderman has considerable experience providing counsel to private companies, political subdivisions, and individuals in commercial and real estate transactions, corporate governance and compliance, private-public partnerships, real estate default services, collections, loan work-outs, and litigation.  Mr. Sniderman's current responsibilities include providing counsel to VRH in its administration of the U.S. Department of Energy's Loan Guarantee Program, and serving as counsel and senior recovery manager to a public-private partnership with the FDIC consisting of a $1 billion (GBV) portfolio of non-performing judgments, deficiencies, and charge-offs ("JDCs").
Mr. Sniderman is licensed to practice law in Ohio, Kentucky, the U.S. District Courts for the Southern and Northern Districts of Ohio, and the District of Colorado.
Prior to joining FLG, Mr. Sniderman was an attorney for two regional law firms where he gained experience representing Fortune 500 companies, political subdivisions, and individuals in litigation, business transactions, first party claims, and general business matters.
University of Rochester, Bachelor of Arts in History, 1991.
University of Akron C. Blake McDowell School of Law, Juris Doctorate, 1995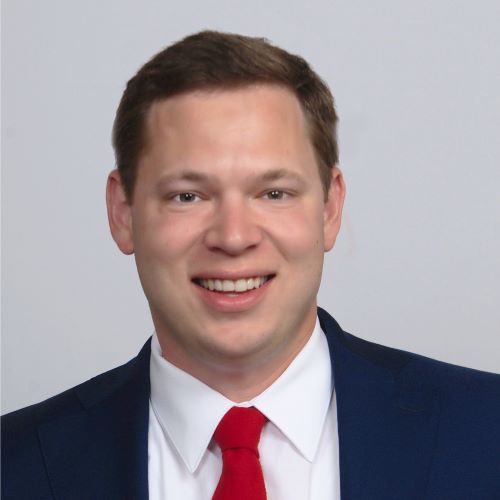 Jordan Fromm, Director of Project Development

Jordan Fromm is the Director of Project Development for MidAmerican Global Ventures ("MAG Ventures"). Mr. Fromm has been with MAG Ventures' parent company, Value Recovery Group ("VRG"), since 2014. Mr. Fromm leads VRG real estate initiatives; he is engaged in the asset management, project management, site development, capital investment, and disposition of VRG-held real estate.  Mr. Fromm also consults on real estate projects across Central Ohio. In addition, Mr. Fromm leads a team that manages a multi-million dollar portfolio of distressed receivables from failed financial institutions pursuant to a public private partnership with the FDIC, and a similar portfolio of distressed receivables for active financial institutions. 
Early in his career, Mr. Fromm served in VRG's contract with the GSA, which was responsible for the assessment and disposition of excess Federally-held real estate, was engaged on Federal contracts in Washington DC and with the State of Ohio, and was on planning staff with the City of Dublin, Ohio during the planning, roll-out, and development of the acclaimed Bridge Street District.
The Ohio State University, College of Engineering, M.S. City and Regional Planning
Indiana University, Bachelors of Science in Public Policy and Management, With Honors & Distinction